Smart Stylus Pen for iPad
Stylus pen for ipad is just for iPad, it can not be uesd on other brands Touch Screens. Compared to other Universal stylus pen, the stylus pen for ipad has advantages: Long working time; with palm rejection function; with tilt bold function; more accurate POM pen tip.
Attention: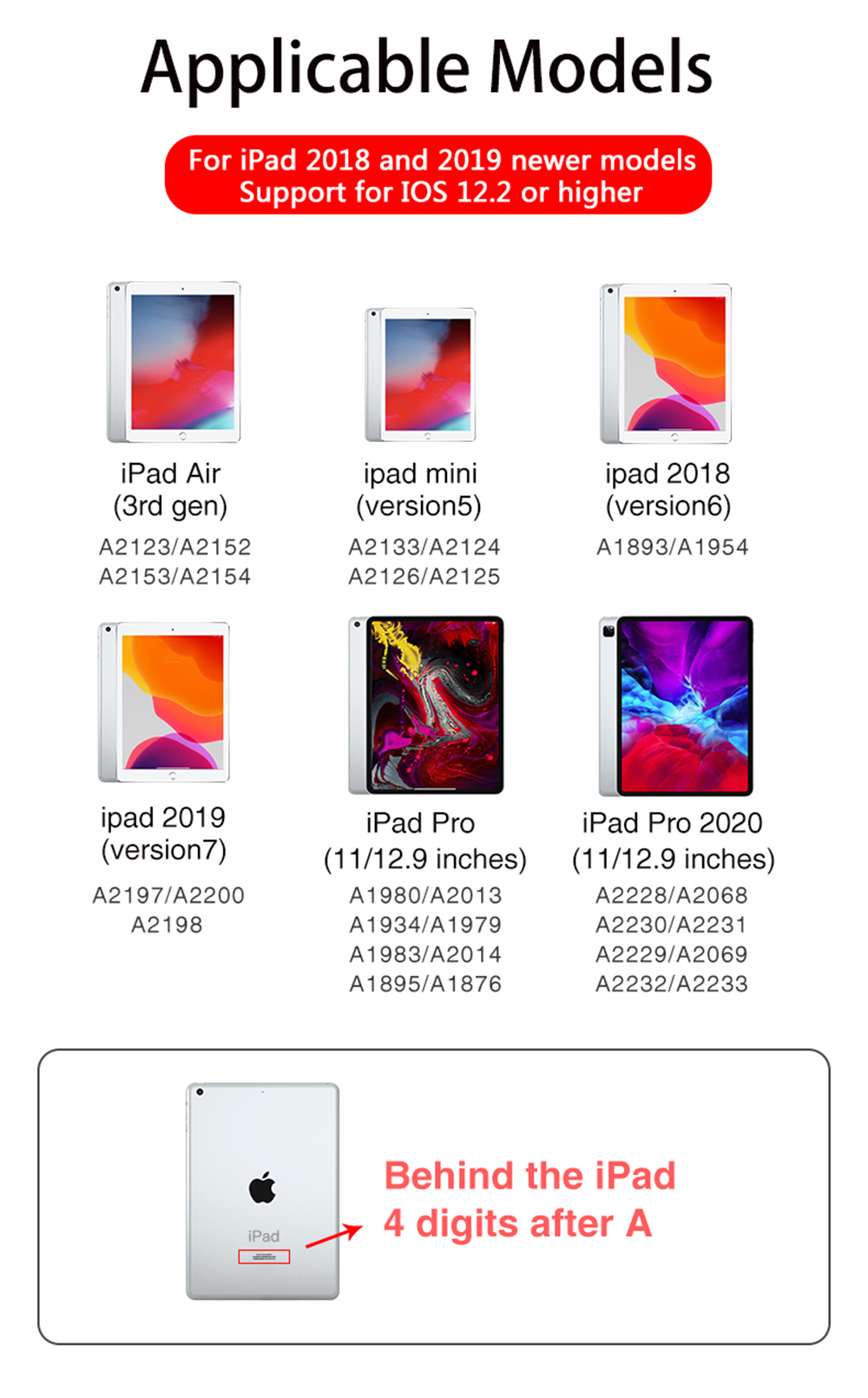 This product is only available for iPad versions 2018 & 2019 and above
iPad 6th 2018: A1893/A1954
iPad 7th 2019: A2197/A2198/A2200
iPad 8th 2020: A2270/A2428/A2429/A2430
iPad air 3rd: A2152/A2153/A2154/A2123
iPad Air 4th: A2072/A2316/A2324/2325
iPad mini 5th: A2124/A2125/A2126/A2133
iPad Pro 1st/2nd 11": A1980/A2013/A1934/A1979/A2228/A2068/A2230/A2231
iPad Pro 3rd/4th 12.9": A2069/A2229/A2233/A2232/A1876/A2014/A1895/A1983
1. for iPad IOS system must be updated to iOS 12.2 or above
2.There is no different press sensitivity, all lines are at the same thickness.
3.If the stylus or finger cannot write, please set your iPad or iPad Pro as follows: a.Settings--->Apple Pencil--->Turn off the Apple pencil. b.Settings---> Notes--->Turn off 'Only Draw with Apple Pencil'.
Stylus pen for iPad Descrition:
Stylus pen for iPad with palm rejection technology, you can rest your palm comfortably on the screen while writing or drawing, don't have to wear the anti-friction glove with this pen.




Magnetic design, attached to the iPad Pro side face,to prevent loss and fall, no more rolling and lost, it is more convenient to take outside or travel.

No need to install Bluetooth or Apps, just turn ON/OFF this active digital pen by simply double touching the cap button.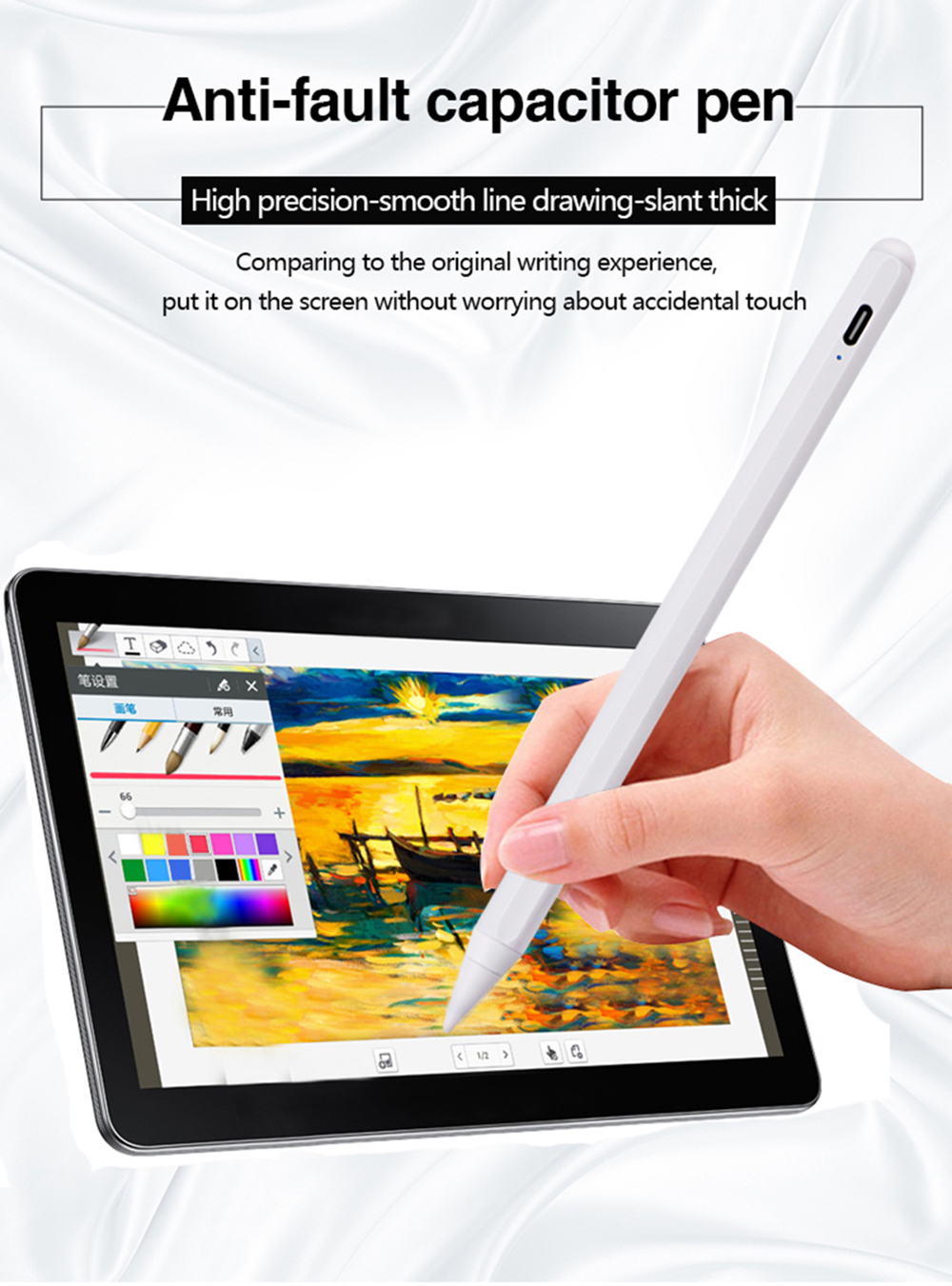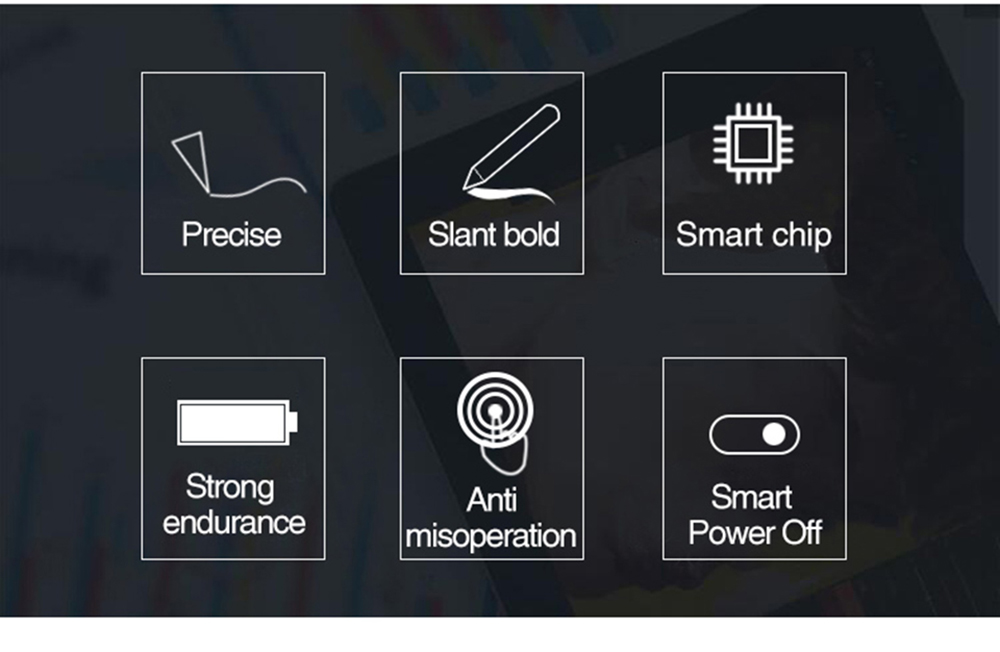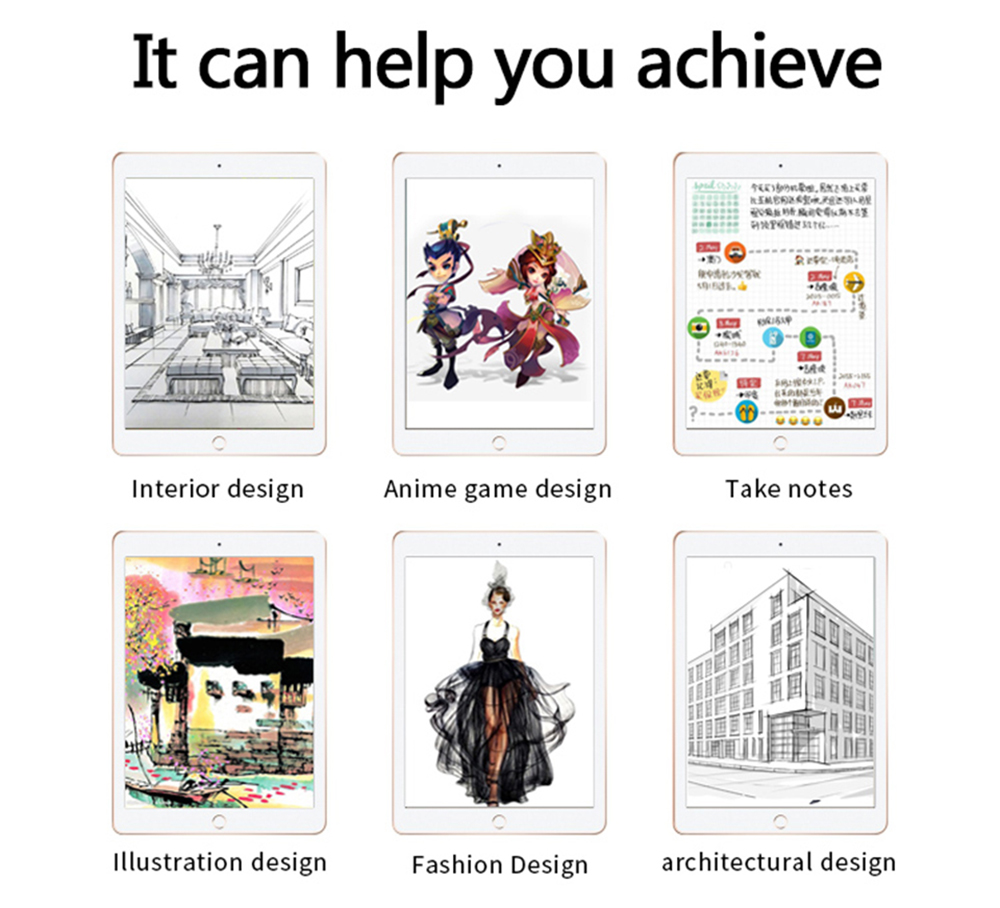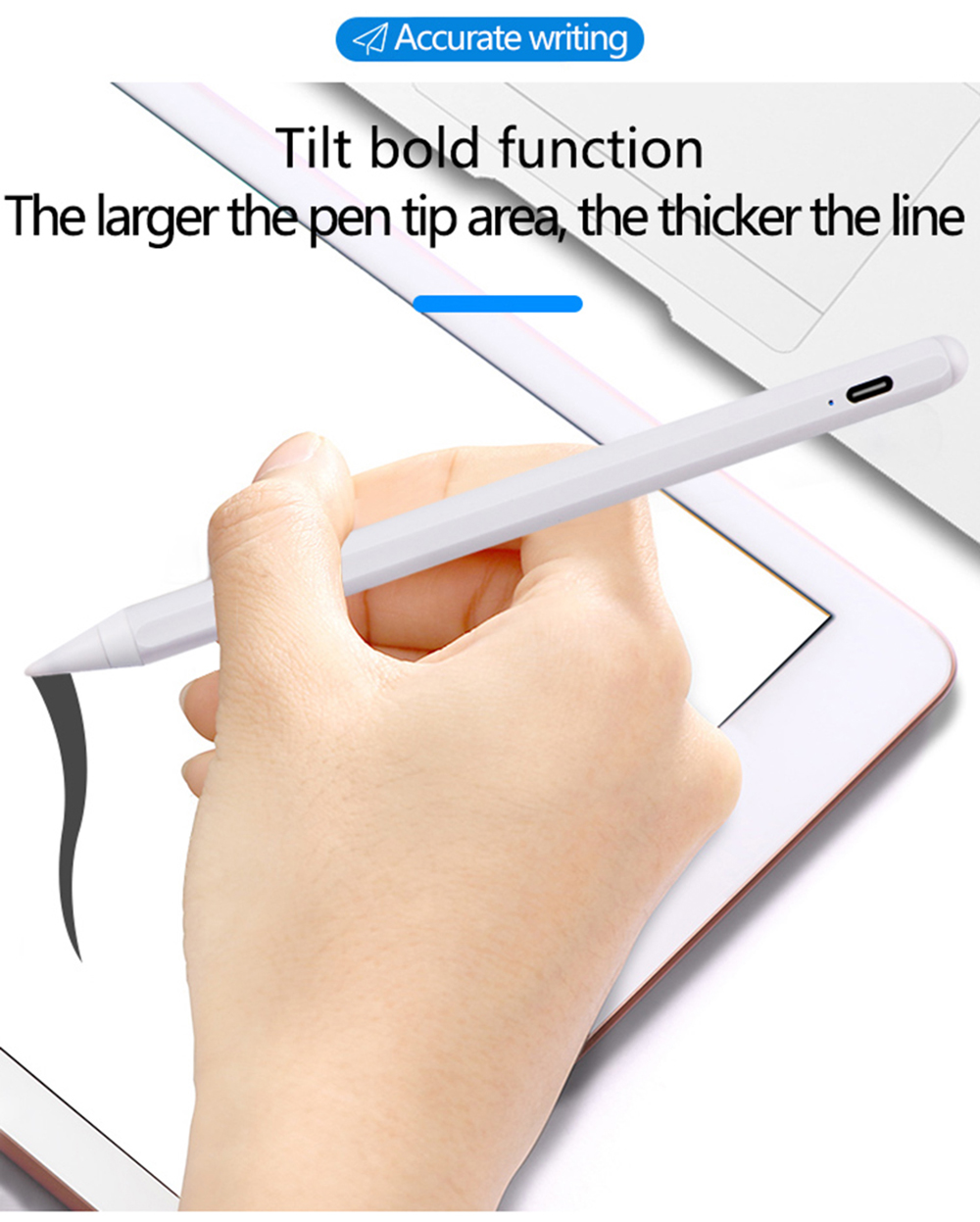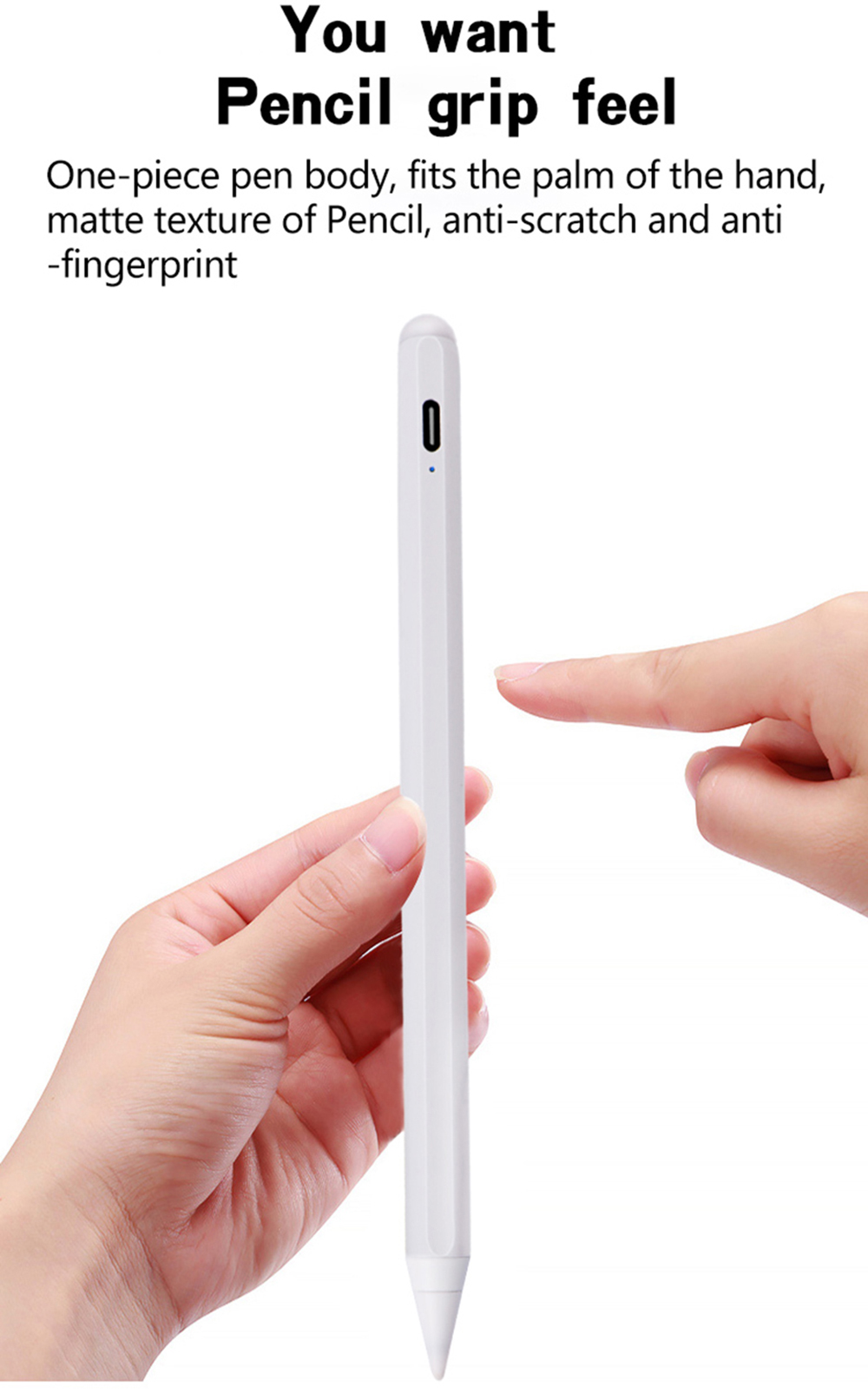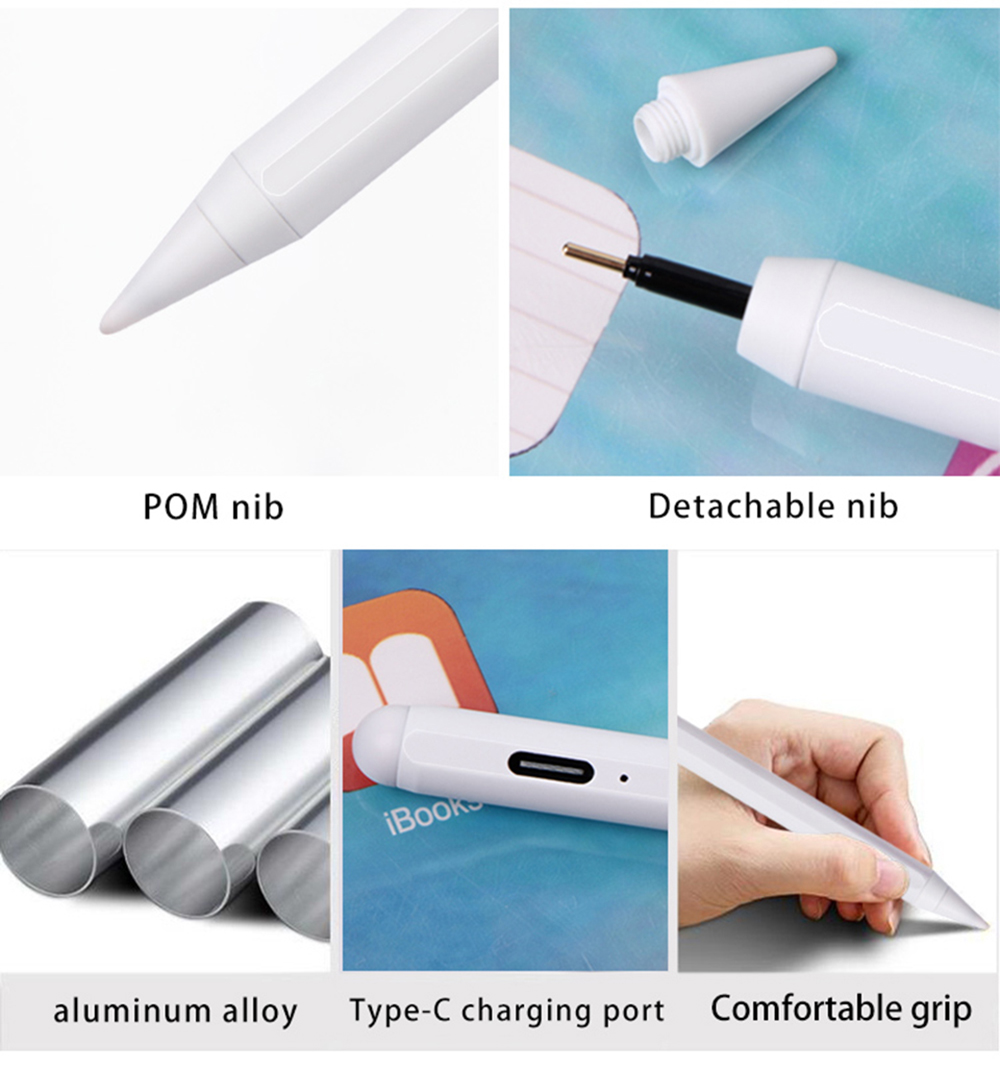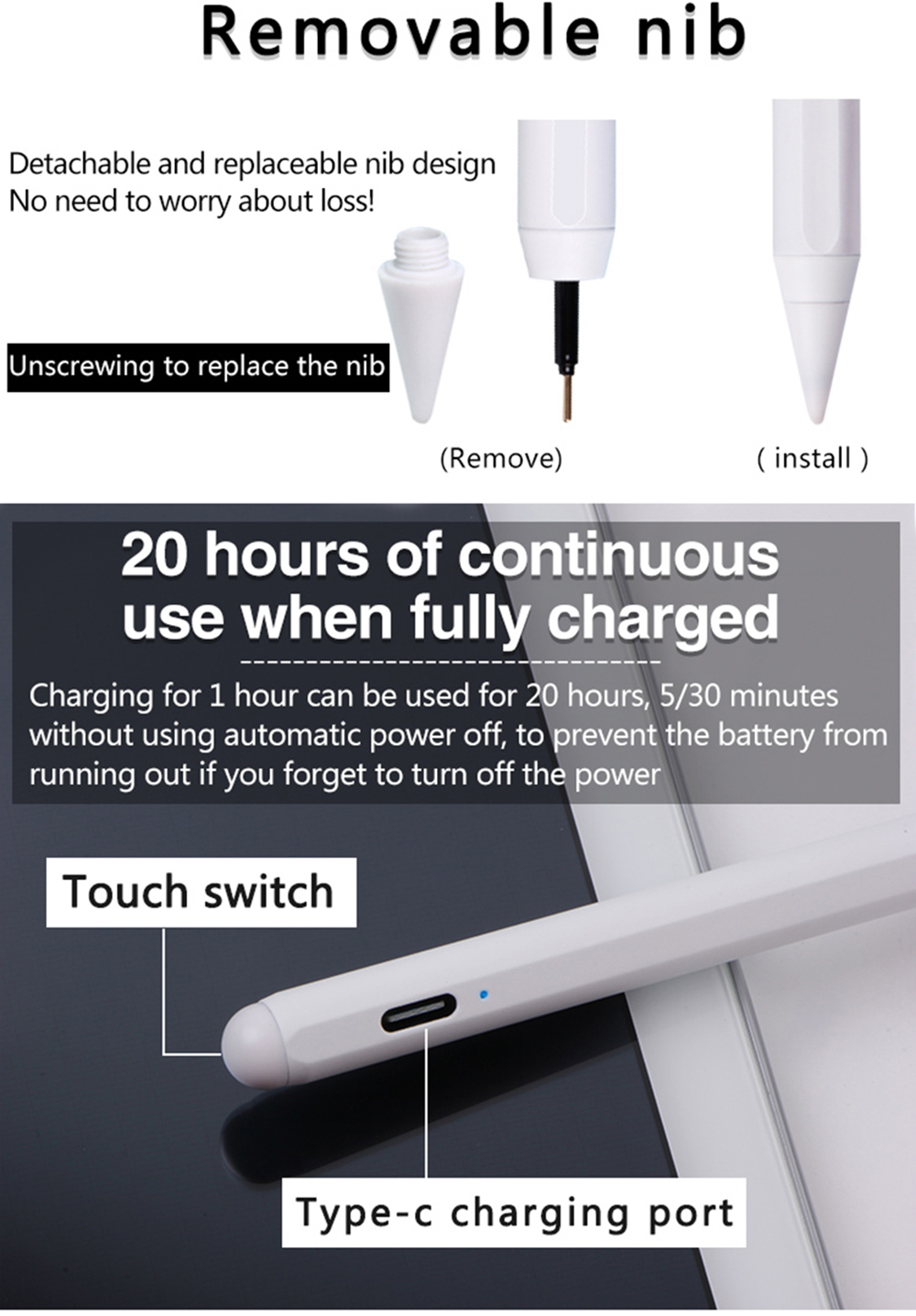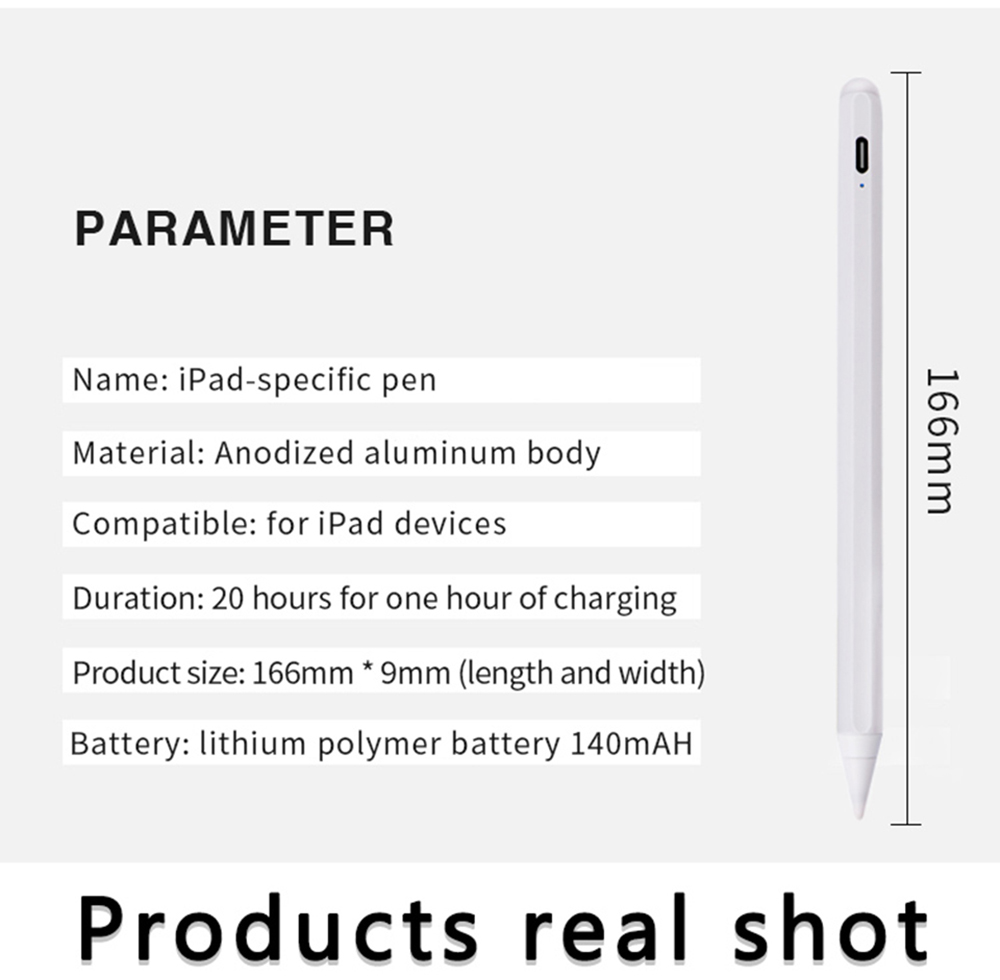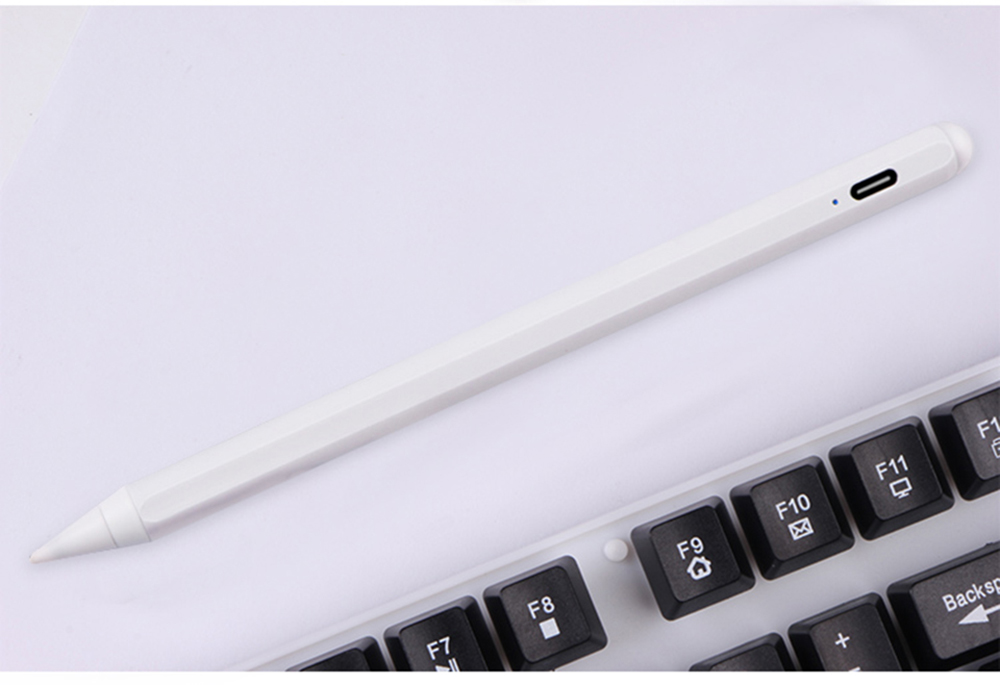 Details:
High-tech, can achieve artistic creation, Can also get daily work done.
Can help you capture inspiration that flashes at any time. You can use it to take notes, draw watercolors, or design a building on the spot. Various apps let you use it to create more exciting. No matter what you do, you will find it so easy and so addictive.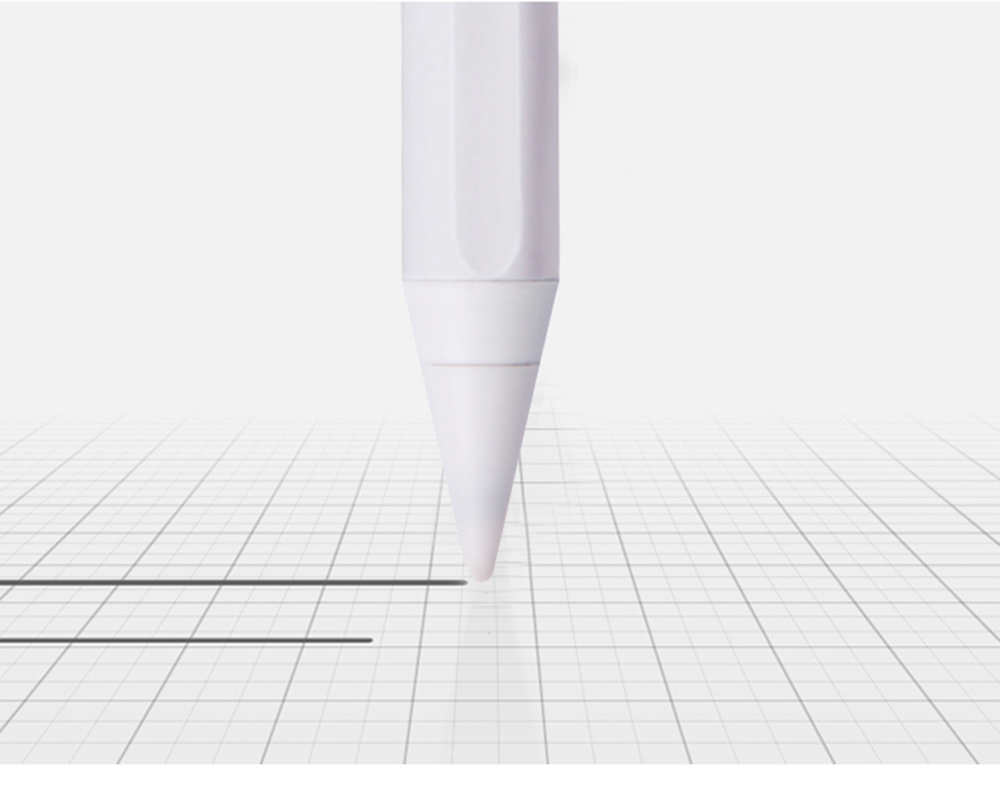 No screen damage, no delay. Upgrade the official POM pen
Focus the touch screen sensor on the pen tip, and the palm touches the screen without interference. Drawing accurately is as easy and simple as writing
Package:
1 * Stylus Pen for iPad
1 * Type-C Charging Cable
1 * Manual
2 * POM Tips